In order to access training materials and support articles you must be signed in to this support center. Simply select the "Sign in" option in the upper right corner of the web page in order to access the training and support information available.
If you have not previously registered an account you must do so by following the steps below:

Step 1: Click "Sign in" from the upper right section of this page
Step 2: Click "Sign up" from the "New to Support?" section
Step 3: Provide your full name & email address, complete the "I'm not a robot" section and then select "Sign up"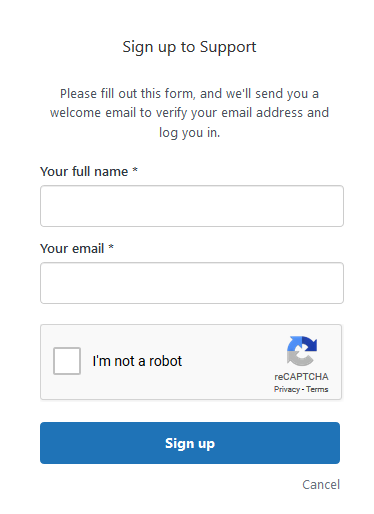 Step 4: Check your email and click the link provided in the email to set your username & password
Step 5: Enjoy access to our exclusive Employee Navigator user support site